Tea – Celebrating Tea Culture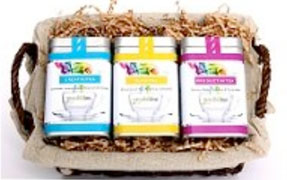 Possibiliteas, a thoughtful trilogy of organic master-blended teas where developed for the creative mind. Launched in Dec. 2011 by literary agent Regina Brooks, Possibiliteas is the manifestation of the moment when creativity transforms into action. Regina was looking for a way her clients – writers, artists and other professionals – could gain clarity and productivity in the creative process. She discovered a custom-blend of three core loose leaf tea recipes that support the mind and body and led to an enhanced ability to put the imagination to work.
Trackback from your site.