Tea with a Superhero! Eileen Albrizio: Poet, Author & Purveyor of Comic Books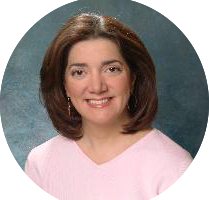 It might not surprise you that a former ABC and NPR journalist is an award-winning poet and author, but it might make you raise your eyebrows to find out that she is co-owner of a wildly popular comic book store, Heroes & Hitters in central Connecticut. Just how did the creative forces in the universe come together to make all this happen for Eileen Albrizio?
Eileen is the author of three collections of poetry, including Perennials: New & Selected Poems, which was nominated for the 2008 Connecticut Book Award. She recently published The Box Under the Bed, a collection of haunting short stories and dark poetry.
Eileen has taught creative writing in colleges and cultural institutions, including the York Correctional Institute, Connecticut's maximum-security prison for women, under the Wally Lamb program.
With just a few spare moments between scanning the latest comics and working on her new book, Eileen spoke with us about comic book heroes (and their authors) who inspire her. (Batman fans, pay attention!) She shared candidly about challenges she faces in her own creative process, including dealing with years of rejection for a novel — "an insanely promising literary ghost story"— that is now in the hands of an agent who believes in its future success.
What does it mean to you to "be creative?"
I write with the intention that I will share what I've written. Because of that, I must be honest with the emotions, but also avoid being so introspective that others can't relate to what I'm giving them. I write from the heart, but I contain it in a structure that is palatable and enjoyable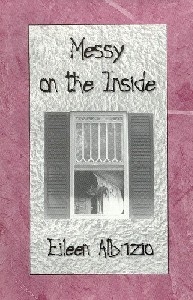 to the public. I write for me and for you, and that's harder than most people think.
What unexpected directions has creativity taken your life/your career?
I've always written; however, as a young adult, I decided, much to my parents' disappointment, that I wanted to be an actor. After a miserable year of not pursuing theatre as a college degree, I transferred to CCSU, enrolled in the theatre department, and at my first audition, met my now husband. That was thirty-one years ago and the most significant way creativity changed my life. Creativity has taken me on many avenues of change, including the one that led me to an award-winning career as a broadcast journalist. I am hoping there are many more changes ahead.
As an author, a poet and owner of a comic book store, you have many creative outlets. How do you balance your time to devote energy to these different aspects of your creative life?
Writing and owning the comic shop are equally important to me, so it's easy to balance the two. I'm lucky because there are many days at the comic book store in which I have blocks of undistracted time, giving me the ability to write and edit while I'm there.
I'm also surrounded by great writers who inspire me, some of whom many don't know write comic books, including Neil Gaiman, Brad Meltzer, Stephen King, and Robert Kirkman of Walking Dead fame.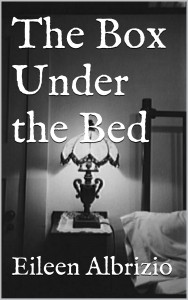 What is the biggest creative obstacle you've faced? How did you work through it?
My biggest creative obstacle is one I'm still facing. About five years ago, I wrote a ghost story called Without Mercy. I presented it to several agents who told me it needed more work. I revised the novel and presented it to more agents who said it still needed work. I revised it again, but continued to get rejected. It was heartbreaking, but, with each rejection came constructive criticism, so, I kept going. Last year, I approached the first agent who showed interest and she said she loved the plot, thought the prose was terrific, but the novel still needed work. Frustrated, I asked if I should just put it in a drawer. She told me absolutely not, revise again, and once it's the best it can be, she can sell it. She went on to say, "I think this is an insanely promising literary ghost story." It's been an intense journey, and I'm still on the road; however, this road isn't the precarious, dark, back-woods road. This one is paved and a little more brightly lit.
Do you find there is any difference in your creative process when composing a poem versus a story or working on a novel?The process of writing poetry and writing a prose story is quite similar. I start with an idea or emotion and then I write a first draft, rewrite, and revise. It doesn't matter if it's a three-line poem or a three hundred-page novel, the process is the same. The only real differences are the obvious ones: the length of the project and the commitment of time that I must devote to the work.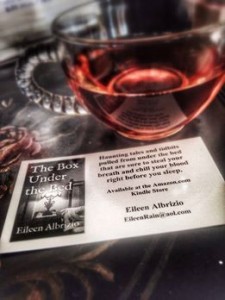 You're hosting a magical tea party and may invite two guests, both deceased. Who will you invite and why?
Carl Sagan because he took one of the most mysterious and vastly misunderstood systems of all, the cosmos, and explained it to the masses in a language universally understood.
Edgar Allan Poe because he was such a train wreck and so desperately unsuccessful as a writer during his lifetime, yet was hugely talented and prolific. It would be most interesting to get inside his head.
If you could live a day in the life of any superhero, who will you choose to be and why?
Batman. Because he has no super powers. His strength comes from a lifetime of training and a deep, tragic need to rid the world of evil. He's also stupid rich, can create any gadget or widget he wants, and has a butler who does everything for him. Oh, and he has a batcave.
What is your "creativity" wish for the holiday season / or, your creativity resolution for 2015?
The last several years have been tumultuous for me. I lost a brother to cancer in 2012 just eight years after losing another brother to a brain aneurysm. I also lost my beloved godmother in 2013. Between family pressures and business stresses, my husband and I have walked through many cold, dark halls. My wish for the holiday season and for the year to come is to live in a temperate climate with the windows open, to have peace of heart and mind, to embrace love, walk away from hate, and for all those who have touched our lives to have the same. That, and publish my novel (smile)!
Watch the book trailer for The Box Under the Bed
Learn more about Eileen's books on Amazon and Barnes & Noble.
Got Questions…about comics, superheroes or writing?
Eileen might have the answers you seek!
Post your question in the comments.
Tags: artistic process, author, Batman, comic books, Connecticut Author, Connecticut Poet, creative minds, creative process, creativity, editor, Eileen Albrizio, Greater Hartford Arts Council, inspiration, Possibiliteas, publishing, Superhero, The Box Under the Bed, writer, writing tips
Trackback from your site.